Meet Dr. Larry Sabel, BS, DC, CKRT
Energetic and enthusiastic, Dr. Sabel is truly passionate about what he does. He has many decades of experience in providing the best care for a variety of body pain problems and injuries. He has worked and taught on four continents and has helped hundreds of thousands of patients. "I believe if people saw chiropractors first, then they would avoid many needless surgeries and not fall victim to the opioid crises."
The 'Aha' Moment That Led to a Chiropractic Career
Growing up with a father who would now be called a holistic dentist, Dr. Sabel was exposed to his father's propensity for natural health care. Though Dr. Sabel was studying premed at Rutgers University, he thought that there had to be another way to achieve health without drugs or surgery.
He visited with a chiropractor who started his doctorate studies at 35. That doctor worked for Eastman Kodak after a career in the US Navy researching nuclear submarines. "I sat down over a two-hour lunch with him. After talking to him about chiropractic, I realized, 'this is it' and the fireworks went off. It was then that I decided to enroll in chiropractic college."
Chiropractic Education and Certifications
Dr. Sabel attended Rutgers University, where he played football. He has a Bachelor of Science degree in Human Physiology and then earned a Doctor of Chiropractic from Logan College of Chiropractic.
He has the following distinctions:
Certified in Applied Kinesiology (AK) from the International College of Applied Kinesiology
Certified in Sacro Occipital Technique
Trained in nonsurgical care for disc herniations
Trained in meridian therapy
Proficient in Activator® instrument adjusting
Has lectured to schools and groups around the world
Has appeared as a health expert on television and radio
Providing Natural Care
Given the worldwide opioid epidemic, many people want to avoid taking addictive prescription drugs. Dr. Sabel finds it highly fulfilling to help patients get out of pain without pharmaceutical intervention. "Helping people be healthier without drugs or surgery is my greatest passion." Though Dr. Sabel agrees that conventional medicine has its place, and has used it personally himself, he views drugs and surgery as a last resort.
CHIROPRACTIC CARE »
A Distinguished Career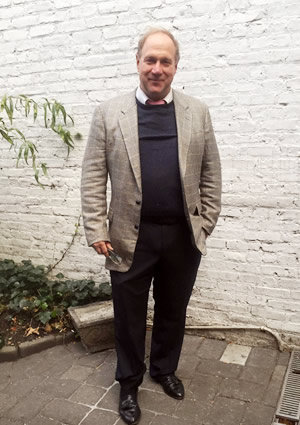 Dr. Sabel is a Diplomate of the National Board of Chiropractic Examiners. He is licensed to practice as a Chiropractic-Physician in New Jersey and Pennsylvania. "I've also taught and lectured in London, Paris, Singapore and Jakarta, Indonesia, as well as professional schools in groups across North America." Dr. Sabel has been a guest on television and radio shows in Philadelphia.
"I also trained many other young graduate Chiropractic-Physicians in my postgraduate preceptor program. These doctors went on to very successful careers. They've helped many thousands of other patients across New Jersey, Pennsylvania and France."
Enjoying an Active Life
When he's not at the practice, Dr. Sabel enjoys biking, hiking, playing tennis, canoeing and sailing. He's an instrument-rated, multi-engine aerobatic air show pilot. He's also a jazz musician and plays keyboards and trombone.
Dr. Sabel is also well-read in geopolitical history and biographies.
Schedule an Appointment
Contact us today to book an appointment with Dr. Sabel!
CONTACT US »


Dr. Larry Sabel | (609) 864-6986